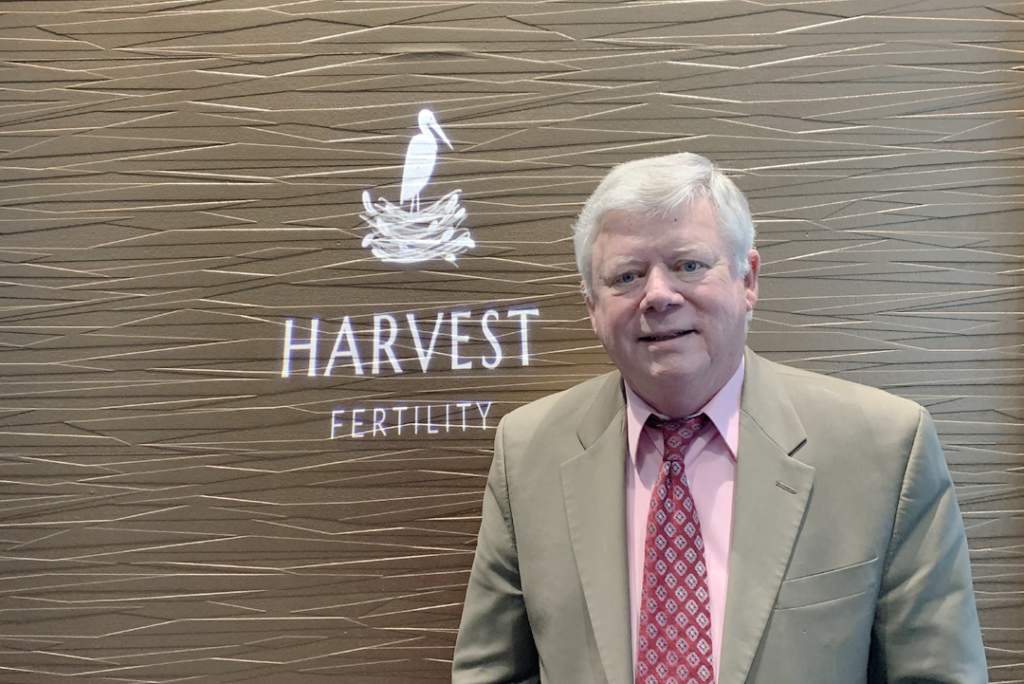 Ian H. Thorneycroft, MD, PhD
Dr. Ian Thorneycroft serves as the medical director of Harvest Fertility. Dr. Ian Thorneycroft has performed In Vitro Fertilization (IVF) since the early 1980's and practiced Reproductive Endocrinology and Infertility for over 35 years.
He is nationally and internationally recognized as an expert in the field of Reproductive Endocrinology and Infertility, serving on many national advisory panels and committees. With over 35 years of experience, he has and gives the very best care to help his patients become pregnant and deliver healthy babies. He has been recognized with many awards including being listed in Town and Country's Outstanding Medical Specialists in the U.S and Good Housekeeping Outstanding Physician for Women in U.S. His publication on the radioimmunoassay of progesterone is a citation classic for being cited by a large number of medical articles. He has served as an examiner for the American Board of Obstetrics and Gynecology for both the general obstetrics and gynecology and the reproductive endocrinology and infertility subspecialty exams
Dr. Thorneycroft is board-certified in both Obstetrics and Gynecology and Reproductive Endocrinology and Infertility. He completed his undergraduate education at the University of California, Berkeley and his MA and PhD at the University of Oregon in Eugene. He received his MD from Washington University in St. Louis and residency training in Obstetrics and Gynecology at Los Angeles County-University of Southern California medical center and subspecialty training in Reproductive Endocrinology and Infertility at Harbor-UCLA Medical Center. He has served as faculty at University of Southern California, UCLA, Tulane University and the University of South Alabama. He was the chairman of the Obstetrics and Gynecology Department at the University of South Alabama and the director of the Fellowship program in Reproductive Endocrinology and Infertility at Tulane University. After completing his Ph.D., he was privileged to be a NIH(National Institutes of Health) fellow in steroid biochemistry at the Worcester Foundation for Experimental Biology, a world-renowned foundation for its research in Reproductive Endocrinology and biology. The birth control pill was developed there by Dr. Gregory Pincus and the first human egg fertilized by Dr. M. C. Chang. At the Worcester Foundation he was a member of the research group which developed radioimmunoassay for steroid hormones. He continued his research at University of Southern California with Dr. Dan Mishell and used the recently developed assays to define hormonal changes in the human menstrual cycle.
He has over 120 publications in scientific Journals and about 20 chapters in medical books. He has lectured on Reproductive Endocrinology all over the United States and in Canada, Mexico, Costa Rica, Venezuela, Columbia, Brazil, Chile, China, Japan, Singapore, Malaysia, Thailand, Philippines, India, Morocco, New Zealand, Australia, France, Austria, Italy and the United Kingdom.
CONTACT US NOW FOR A CONSULTATION!
Monday – Friday 8:30 am – 5:00 pm

Saturday By Appointments Only

Sunday By Appointments Only
Harvest Fertility®, Arcadia, CA
Phone (appointments): 626-538-4838 | Phone (general inquiries): 626-538-4838
125 W. Huntington Drive Building B, 3rd Floor, Arcadia, CA 91007
H

onest

·

A

chievement

·

R

esponsible

·

V

alue

·

E

xceptional

·

S

uccessful

·

T

eam